Welcome to "Created By Dietz"!
This website contains information about my work and life as an artist.
I am a visual artist that works primarily in acrylics. My current work is significantly changing...
My current work ranges from stretched canvases to recycled Pallets!
I am repurposing wood pallet boards (with the help of my husband, Mark!)
by sanding, reconstructing, staining and then painting on the new "canvases"!
Lots of room for play and experimentation!
(I also paint on premade wooden jewel boxes I stain.)
And...My pallet subject matter ranges from horses and cows to mermaids and fairies! My Canvas work is abstract and very colorful!
So check out my new pieces!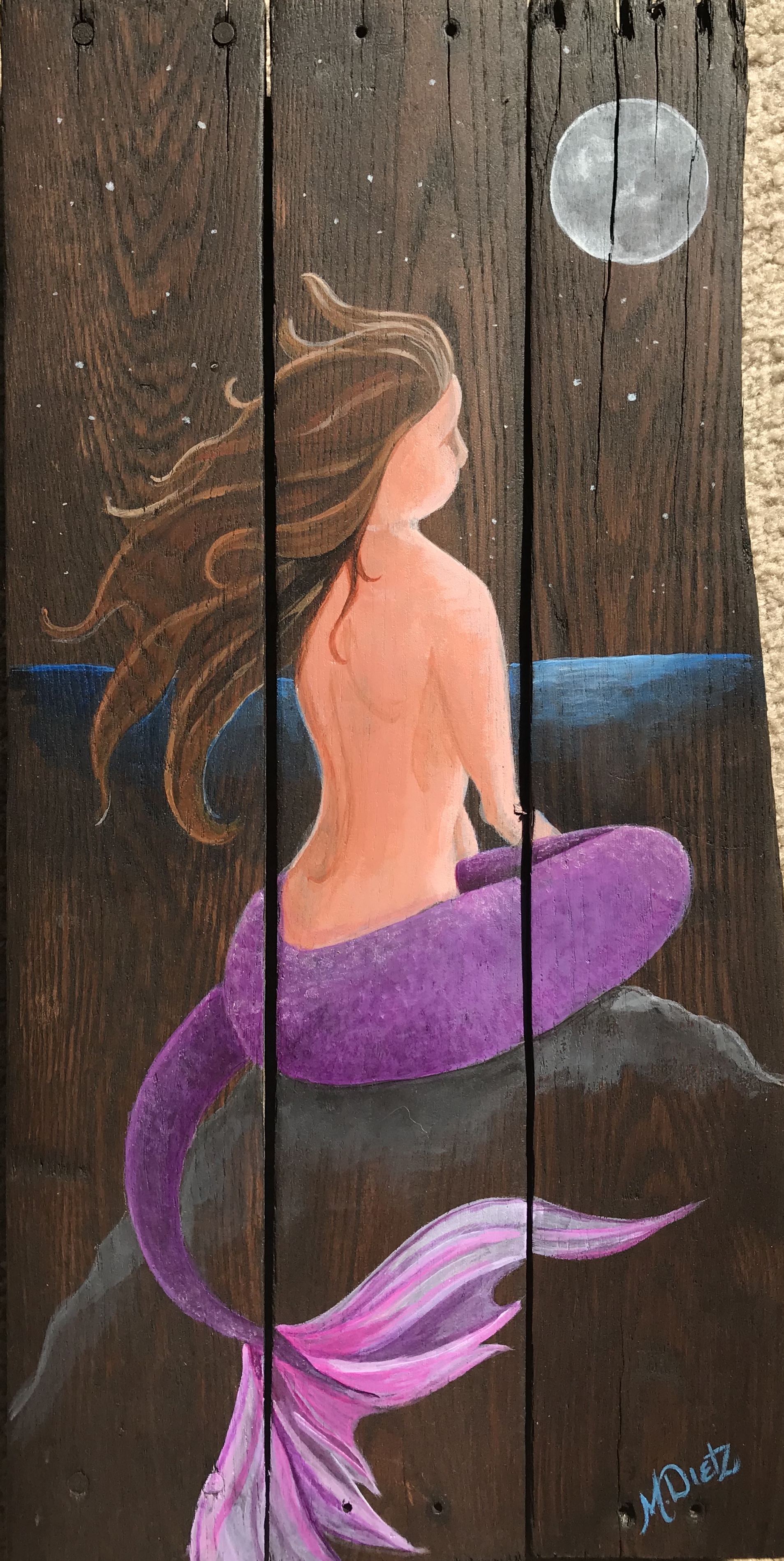 Please contact me if you are interested in buying work, commissioning work, setting up a studio visit,
or want to be added to my mailing list. (please know, I do not share my mailing list.)
Check out my "Showings" page to find out where you can see me and my work!
Lots of Fun Fairs (from local festivals to ren fests!) in the summer months and various indoor opportunities in the cooler months.
Thanks!

I would also love feedback on my work- just drop me a line via e-mail, Facebook or instagram!